There is no better time to re-decorate your home at the turn of a new season. As the leaves start to change colour, the morning air becomes crisp and it's just a little bit harder to get out of bed, you know it's time for Autumn. Feeling this change in season can be a welcome relief, allowing us to reset and re-energise our minds and homes. Decorating your home can be as little or as big of a task as you like. Consider if there are any key decorating pieces that will hold through the season, and what other elements could be brought in to inject new energy into the room.
Oversize
Go large this season. Think upsized pillows like the Euro-size 60cm cushions for a plush and inviting sofa or bed. Bring in some warm and cosy throws in large open weaves.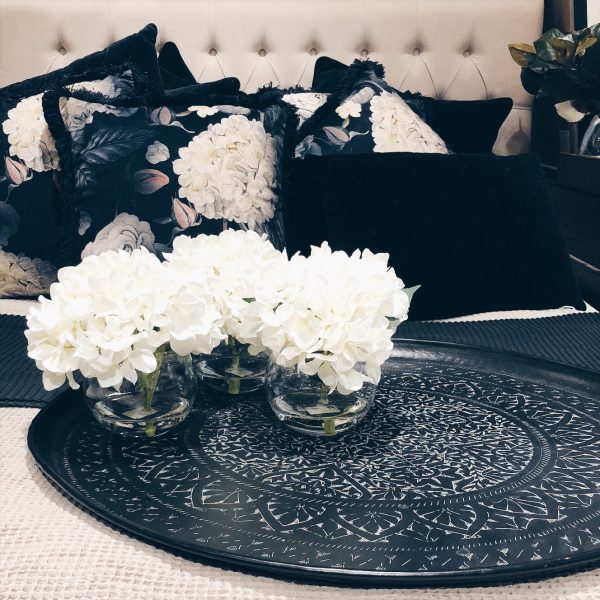 Have an empty wall space? Try a decorative clock or create the sense of a space with a large round mirror.
Look for large pieces of artwork, but make sure that they are still within proportion to any pieces of furniture facing this wall (ie. they shouldn't be any larger than the width of your buffet or sideboard). For impact try the matchy matchy look with a series of artwork, in large pairs or smaller sets of four or six spaced out evenly and generously.
For decorating on a sideboard or buffet, consider one or two pieces of décor that will be striking in size and substance. This is also a sneaky way of creating a stylish and refined home if you find it difficult trying to piece together multiple items.
Colours
Be inspired by nature and embrace the richness and vibrancy of this season's trending colours. Rich emeralds, forest and mossy greens are vibrant and eye-pleasing; pair with neutrals for a toned-down look.
For those with a love affair for blues, mix navy with other earthy colours for a more subdued wintry look.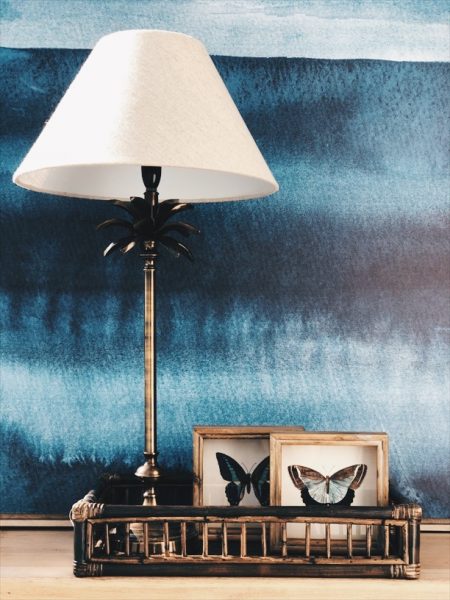 For a softer look try muted and dusty pinks in cushions, wall art and floral decoration.
For the risk averse, warm up your neutral colour palette by injecting in some shades of black through decorative objects and wall art.
Texture
The cooler seasons have us drawn to tactile objects and soft furnishings for comfort and warmth. Cushions are soft to the touch in sensual velvets and puurfect furs (faux of course!). Throws are woolly, multi coloured and chunky that can adorn a sofa or end of a bed for those cooler nights.
Our tips for transitioning into Autumn
Discover you new Scent
Freshen the air with scents that will create a relaxed and inviting atmosphere. The cooler months allow us to play with more indulgent and earthy scents. Use an oil diffuser, or for some ambience try lighting a few candles around the room.
Our Glasshouse Fragrances top picks for Autumn are Persia, Arabian Nights and Kyoto.
Get Organised
No more excuses for messy floors and tabletops. Use hooks to hang coats, towels and keys or large generous bowls for counter tops and consoles. For bigger items like toys, books and clothes, try a few different sizes of seagrass and wicker storage baskets for rooms.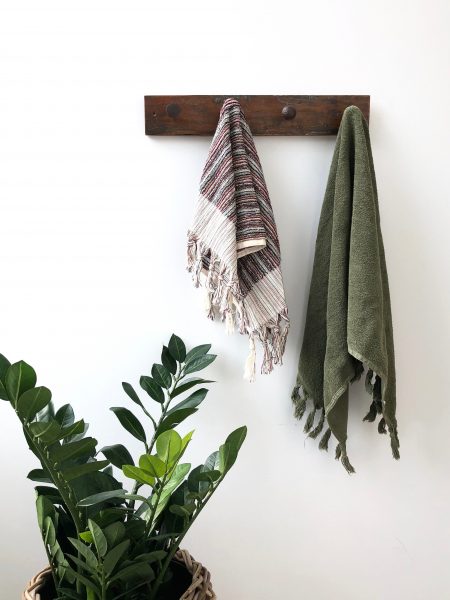 Be Social
Just because it is getting cooler, doesn't mean you can't be social. Autumn is the perfect time for entertaining, as it's just more comfortable to be inside and enjoy company over a cosy lounge setting or dinner table. Spruce up these areas with martini tables, bar carts and serving trays to show how wonderful a host you are!