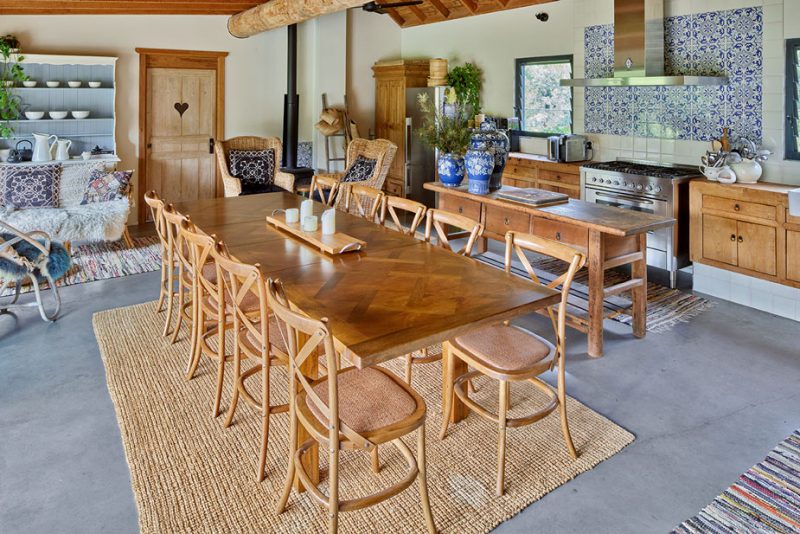 May 01
French Provincial Style
French Provincial is not just the latest interiors trend, it's a style of furniture and interior decoration that has been embraced since the 18th century and could be the inspiration you need for your new home. The French Provincial look creates a warm, welcoming rustic home. Timeless in its design, and pure in its natural beauty.
The style was developed from smaller cities and quaint villages that looked to emulate the lavish, ornately carved furniture made from rosewood and mahogany seen in Paris. Inspired cabinet makers began crafting furniture that was elegant yet simple in design from more affordable timbers such as fruitwoods, oak, walnut and beech. Furniture pieces were stylish but practical and many could enjoy finer living on a modest budget.
Characteristics of French Provincial Style
Design
The lines seen in French Provincial style furniture are delicate and often have curved features or embellishments. Dining tables would typically feature carved pedestal legs or bulbous round bases.
Occasional chairs would be finished with elegant curved, cabriole legs. Cross back, Parisian café style chairs would feature in dining spaces for a relaxed, casual setting. These graceful designs would be juxtaposed against more sturdier and no-frills designs of buffets and consoles that cabinet makers of the time were renowned for.
Parquetry top designs were also a common design feature and an opportunity to showcase the timber grain and the craftsmanship of the artisan. Parquetry is commonly seen on furniture with larger surface areas including dining tables, coffee tables and consoles.
Upholstered furniture pieces such as sofas, bedheads and occasional chairs would have tufted cushion detailing; the centre of each fabric tuft pinned in place by a button. This detailing would again imitate the opulent furniture the Parisians would own.
Colours
French provincial furnishings would retain the sense of natural beauty, working with a neutral colour palette. Whites and beiges create a calming tone that balance nicely with warm timber colours. Décor and soft furnishings would introduce complementary colours with more subdued hues of blue, green, pink and yellow.
French provincial wood furniture would mostly stay close to its natural colour from light oaks to warm honey and golden browns. Some designs would feature a white painted base with contrast natural top.
SHACK'S tips to achieve the French Provincial Look
– Keep it simple. Less is best, let the natural beauty of your furniture shine. Keep parquetry tops clear and consider decorations like a tray or candleholder or a simple flower arrangement.
– Mix old with new. French Provincial is not about being matchy matchy. Work with your space and don't be afraid to use more rustic looking pieces in a modern room. A simple raw Chinese antique cabinet or sideboard in a modern kitchen creates interest and softens the space with its weathered, worn in features.
– Go natural. Look for nature inspired prints or nautical stripes in natural fibres such as cottons and linens. Feather filled cushions create a cosy and plush look on sofas and armchairs.
– For colour work with muted blues and greys, earthy greens and pastel pinks. For those afraid of colour, focus on using textures across neutral colours such as white, cream, beige and sand.
– For floors and walls, consider incorporating natural materials such as stone or timber, and paint walls in warmer whites and beiges.
These articles may also interest you